Get To Know THE SERUM
The Serum is a perfect concentrate of active ingredients. It regenerates and hydrates for a smoother looking skin. The Serum is suitable for all skin types. It's fragrance and sulfates free, vegan, and cruelty‑free.

How To
1. Apply 3‑4 drops to your fingertips.
2. Gently tap on your face, neck and chest.
3. Feel free to use a tool to support your skin while absorbing The Serum.
4. Your skin will love this! 🤍


BENEFITS & EFFECTS
✨ builds up the extracellular matrix
✨ regenerates your skin
✨ moisturising effect
✨ skin looks smoother, firmer and more radiant
✨ supports elastin and collagen development
✨ stimulates hyaluronic acid synthesis
✨ improves skin barrier

KEY INGREDIENTS
Wakame Extract
Nourishes your skin through its symbiosis.
Cotton Thistle Extract
Stimulates the regeneration of skin and strengthens the skin barrier.
Panthenol, Aloe Vera
In combination they sooth and strengthen the skin, especially after exfoliation.

SUITABLE FOR ALL SKIN TYPES
Combination skin
Dry skin
Oily skin
Normal skin
Sensitive skin
Damaged skin
Do you know your skin type?

#MDOSKINCLUB
We love seeing our products in your skincare routine!

#MDOBEAUTYROUTINE WITH THE SERUM
✨ The Serum can be used daily AM/PM
✨ Prevents the first signs of skin aging!
✨ A unique repair complex and wakame extract
✨ Active ingredients to regenerate the skin
✨ Skin appears firmer and smoother
✨ The ultimate health boost for your skin

Simon Ourian M.D.
Simon is one of the world's leading medical doctors with over 20 years of experience practicing cosmetic dermatology. Discover Simon's skincare philosophy and learn more about his expertise.
---
All Things MDO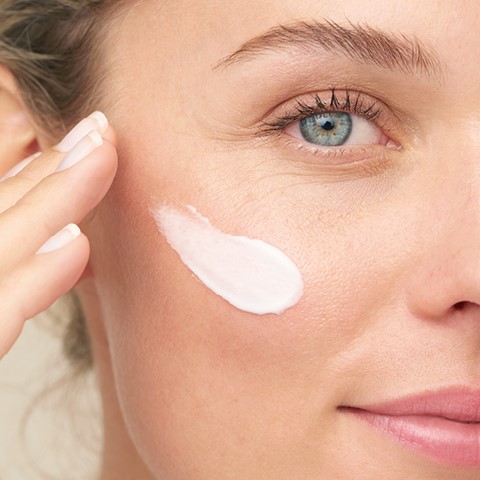 Results You Can Trust
Understand how our products work, the benefits for your skin, see real results and discover what you can exepct from MDO.
Press
Read what Vogue, Harper's BAZAAR, and other leading publications and editors have to say about MDO.
On the Blog
Discover Simon's skincare secrets, expert insights and read about the latest beauty trends.